Football Best Bet
Football odds point spread calculator, also showing all football games on Sunday
with current Las Vegas odds point spread, along with over and under score.
Football Calculator works using an advanced statistical analysis to calculate the football odds point spread.
Compare the results to the Vegas odds to give you the edge you need.
Picked a 4 team parlay again, 3rd 4 team parlay in 5 trys ... I went to Vegas to play it ... here's proof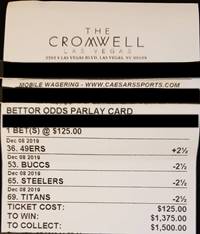 Alota NFL Football Challenge
Next season 2020 will be a Weekly Cash Prize of $10,000 up to $25,000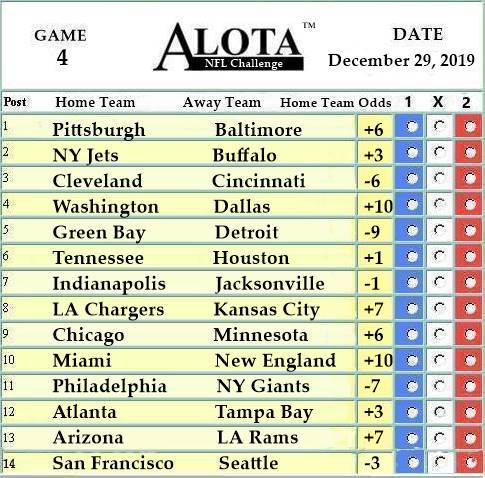 Copyright © 2019 Alota Sports All Rights Reserved